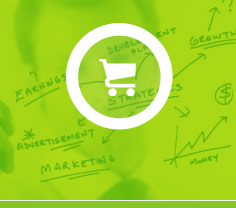 Vendors

Sell products online
How to start selling?
| | |
| --- | --- |
| 1 | Open free account |
| 2 | Add your product to Marketplace |
| 3 | Place payment buttons on your website |
| 4 | Relax and enjoy your income! |

Easier way to

sell and earn more
Sell and manage affiliates in the way you want
Click2Sell provides you with 3 unique payment and affiliate management platforms to process payments and pay out your affiliates.
You can easily set up your business on auto-pilot. Each system suits different vendors and business needs, so you can be flexible on choosing the one that suits your business the best.
Do you want to sell your digital products online, but have no merchant account?

This plan is a complete all-in-one e-commerce solution that allows you to sell products online without your own merchant account.

The only thing that you need is to have a good quality digital product to sell and add it to Click2Sell system. Click2Sell will buy it from you and re-sell to end customer under it's name. We'll take care of affiliate payments and manage all refunds and chargebacks. We will even provide the support for your customers!

 

Do you want to accept payments directly to your merchant account and pay affiliates yourself?

No problem, Click2Sell can do this. Accept payments directly from customers to your Paypal or Authorize.net, Google Checkout, Skrill or any other merchant account (full list of supported payment gateways).

You have an absolute freedom to sell your digital, material or subscription products, set the payment frequency and payout dates for your affiliates. Manage refunds and payments yourself - you have a complete control. You set your own rules for affiliate program.

 

Have you ever imagined a possibility to accept payments directly to your PayPal or other merchant account (full list of supported payment gateways) from customers, but at the same time let someone manage payments to affiliates for you?

Click2Sell Hybrid selling plan is the right choice for you. You get the best things from both (Complete and Private selling plans) worlds: accept PayPal and credit card payments from customers directly to your merchant accounts while Click2Sell will pay out affiliates for you - flexibly (suiting different needs of your affiliates) and always on time.
We allow you to sell online easily, so you can concentrate on your business!
Sign Up and start Selling Products Online Now!
Top vendor support is No.1 priority for Click2Sell team. We strive for your success and think that each vendor and website needs a different and personal approach to find the best possible solution for online payment processing when it comes to e-products.
Let us know your needs and we will provide you with the best solution!