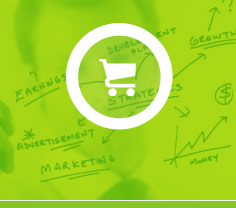 Vendors

Sell products online
How to start selling?
| | |
| --- | --- |
| 1 | Open free account |
| 2 | Add your product to Marketplace |
| 3 | Place payment buttons on your website |
| 4 | Relax and enjoy your income! |

Easier way to

sell and earn more
Sell products online and manage affiliates the way You want
Click2Sell provides exceptional flexibility to make sure you get maximum from your business.
How can we help you to sell products online?
Improvements for selling:

Manage your products conveniently;
Easily get payment buttons or links to your website;
Sell anything you want: digital, material, subscription products;
Accept orders, manage products, customers and affiliates from one place;
Auto delivery of your product file to your customers;
Refund transactions easily from speedy Click2Sell member area;

Affiliate tracking system:

Track your affiliates in real-time;
Click2Sell affiliates can promote your products and thus increase number of your sales;
Tools to handle hundreds of affiliates easily (mass pay for commissions, custom commission percentages, manual approval option).
Protection from cheating affiliates;

In-depth reports:

Track your sales, customers, refunds and other statistics in 8 different reports;
Real-time statistics of website visitors, sales, various trends;
Charts, flexible time periods to provide you with the best perspective of your sales.

Credit card processing:

Let Click2Sell resell your products by providing credit card and PayPal payment options to your customers;
Low fees;
Easy to start as no special integration is required;

(available only for "Complete" selling plan users)

Security and Seals:

Increase customer confidence with Verisign seal and topnotch checkout page;
Ensure security of your customers' credit card data with our PCI DSS compliant transaction handling;

Additional tools:

Convenient mailer to reach all your customers at once.
API notifications – automate various aspects of your product/service selling;
Protection from cheating customers;
Choose Click2Sell selling plan which suits your business best
Answer two questions and find out which selling and affiliate management plan is for you!
Question 1: where do you want to receive money from your sales?

I have my own merchant account (e.g., PayPal, Authorize.net or 1 of 10 other payment gateways) and I want to collect money directly into them
I want Click2Sell to re-sell my product / service to the end customers, deal with refunds / chargebacks and completely manage payments to my affiliates

Question 2: who will manage commission payments to your affiliates?

I want to do this myself
I will let Click2Sell handle this, just let me know how much I owe for commissions

Recommended selling and affiliate management plan:

Private plan
Hybrid plan
Complete plan
Start selling products within 10 minutes!
Easy steps to start selling products and manage your affiliates using Click2Sell system. You can start selling in as fast as 10 minutes!
Go to "For Vendors" section;

Select selling and affiliate management plan that suits your business needs the most: Private, Hybrid or Complete;

Click on [Add Product] and enter your product details; then you will be provided with payment buttons for your website;

Place these payment buttons on a product's website and you can start selling!