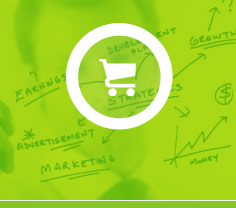 Vendors

Sell products online
How to start selling?
| | |
| --- | --- |
| 1 | Open free account |
| 2 | Add your product to Marketplace |
| 3 | Place payment buttons on your website |
| 4 | Relax and enjoy your income! |

Easier way to

sell and earn more
Sell Ebooks Online
Do you have your own ebook and would like to sell it online? But you don't know how… You have come to the right place – Click2Sell Affiliate Marketing Network will help you to sell ebooks online without any problems! Whether you are a small vendor just starting with ebook selling business or a huge vendor with hundreds of ebooks inventory – Click2Sell will suit your needs! You'll be able to publish and sell ebooks online without any start-up costs.
Choose Click2Sell to Sell Ebooks Online
You can easily add your ebook to the system and start selling ebook immediately – just in few minutes after Sign Up
Place Buy Now buttons on your website and provide an easy checkout option for your customers
Offer multiple payment options for your ebook buyers – accept credit cards, Paypal, Skrill or Google Checkout payments straight to your account
Click2Sell will store your ebook on secure servers and deliver it instantly to the buyer after the successful payment – everything will be done automatically for you
Full illegal file sharing protection for your ebook: dishonest customers will not be able to share your ebook download links, because we encrypt and protect them
Place your ebook on Click2Sell Marketplace and recruit affiliates to promote your ebook online for you. Easy to understand and convenient to use system will help you to sell ebooks online!
So what are you waiting for? Sign Up and start Selling Ebooks Online Now!
What other important services Click2Sell offers?
Receive payments instantly: you don't have to wait for checks to arrive. You will receive all money straight to your Paypal, Google Checkout or Skrill accounts right after the customer buys your ebook.
Credit card payments will be made directly to your Authorize.net, Paypal PRO or Worldpay vendor accounts.
100% Control of Refunds: on Click2Sell you are the one who decides when to refund, how to refund and whom to refund. You set your own rules! You will be protected from many scammers who often try to get an information product for free.
Run your own affiliate program: you can easily run your products affiliate program and recruit affiliates to promote your ebooks online. You will be provided with a pre-made page for affiliates to signup.
Great built-in affiliate network: once you add an ebook to our Online Marketplace, thousands of affiliates will be able to check it out and sign up to promote it. This way you will be able to recruit affiliates for your affiliate program and increase ebook sales dramatically!
Pay your affiliates manually or automatically to their Paypal or Skrill accounts
Sign Up Now and start Selling Ebooks Online!
Here is the list of other Click2Sell benefits to sell ebooks online:
Complete management of affiliates: manage affiliates, gather their personal and contact information, set custom commission rates for different affiliates and ban the 'bad guys' from promoting your product. You have a full control on who promotes your ebook!
Contact your affiliates: you can easily contact your affiliates and offer them to promote your ebooks online using your affiliate program.
Provide promotional tools for your affiliates: whether you have banners, pre-written articles or e-mail messages about your ebook, you can easily upload to Click2Sell and show them to all interested affiliates
Contact your customers: you can collect the list of your ebook buyers on our system and then contact them to offer more ebooks or special bonuses.
Collect all your customer information: gather customers names, addresses, e-mails, phone numbers and other information for your customer's list
Click2Sell Affiliate Marketing Network is a great ebooks order management system that will do all the work for you. Our system will satisfy all your needs to publish and sell ebooks online. Just Sign Up Now and add your ebook to our Online Marketplace.
Click2Sell is a customer oriented – dedicated to your success company. We will help you to sell ebooks online! Have any questions? Make sure to contact our dedicated customer support and we will do our best to make your vendor experience pleasurable and unforgettable!
Sign Up on Click2Sell and Sell Ebooks Online!