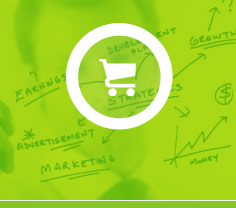 Vendors

Sell products online
How to start selling?
| | |
| --- | --- |
| 1 | Open free account |
| 2 | Add your product to Marketplace |
| 3 | Place payment buttons on your website |
| 4 | Relax and enjoy your income! |

Easier way to

sell and earn more
Sell Downloads Online
Do you want to sell downloads online and make money? Click2Sell is an incredible option for you, because it has built-in affiliate network to increase your digital product sales even more. We do not offer you only a simple platform to sell and deliver your downloads. We provide you with a complete affiliate marketing package and affiliate network built into your order management platform. Once you sign-up to sell downloads online with Click2Sell, your product will be listed at Online Marketplace. Click2Sell affiliates can easily find your product and start making sales for you without any additional costs. This way you'll be able to increase your digital product sales even more. Now you can easily start selling online your own digital products – downloads.
You can:
Sell Videos
Sell Photos
Sell Online Courses
We accept all types of digital files! The setup process is very simple. It is very easy – as count from 1 to 3:
Just sign-up on Click2Sell for free
Add Your Products to the system
Place the provided "Buy-Now" order buttons on your product's sales page
It only takes few minutes and you're ready to sell downloads online. Your product is activated immediately once you add it to Click2Sell Affiliate Network system, so you don't have to wait for your product to be approved. There are no sign-up or start-up fees.
How Click2Sell can help you to sell downloads?
Click2Sell system will:
Allow you to accept payments for your digital products
Organize your sales
Store your downloads
Provide you with your personal product's checkout pages
Track all your sales, affiliate commissions, visitors that visit your website
Provide you with powerful affiliate tracking reports to analyze your buyer's behavior on your website
Give you all the tools to run your affiliate program
Allow you to manage all your affiliates
Deliver your download instantly and automatically once your customer completes the purchase
Protect your download from illegal sharing
Provide you with a network of affiliates to promote your digital product, so you can start making money right away
You can be sure – there are no waiting weeks for checks to arrive, you can access your money immediately after you make a sale. The sale process is very simple – you receive money from your customers straight to your own account. Money will be deposited to your Paypal, Google Checkout or Skrill account instantly after you sell your download. You can also accept direct credit card payments from your customers on Click2Sell checkout pages. Just configure your Authorize.net, Paypal PRO or Worldpay vendor accounts on your Click2Sell account and you will be able to accept credit card payments from your customers.
Click2Sell has very simple fee structure – You pay only a flat $1 – $3 fee when you make a sale. There are no monthly fees or any other additional or hidden charges. Read more about Click2Sell fees. If you have not signed up yet – just do it now and sell downloads online with a help of Click2Sell – Innovative Affiliate Marketing Network.